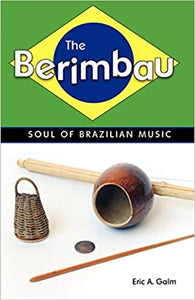 The Brazilian berimbau, a musical bow, is most commonly associated with the energetic martial art/dance/game of capoeira. This study explores the berimbau's stature from the 1950s to the present in diverse musical genres including bossa nova, samba-reggae, MPB (Popular Brazilian Music), electronic dance music, Brazilian art music, and more. Berimbau music spans oral and recorded historical traditions, connects Latin America to Africa, juxtaposes the sacred and profane, and unites nationally constructed notions of Brazilian identity across seemingly impenetrable barriers.
The Berimbau: Soul of Brazilian Music is the first work that considers the berimbau beyond the context of capoeira, and explores the bow's emergence as a national symbol. Throughout, this book engages and analyzes intersections of musical traditions in the Black Atlantic, North American popular music, and the rise of global jazz. This book is an accessible introduction to Brazilian music for musicians, Latin American scholars, capoeira practitioners, and other people who are interested in Brazil's music and culture
About the Author
Eric A. Galm is an assistant professor of music at Trinity College in Hartford, Connecticut. He is the recipient of a Fulbright Grant for Research in Brazil.
Language :

 

English

Paperback :

 

224 pages

ISBN-10 :

 

161703195X

ISBN-13 :

 

978-1617031953

Item Weight :

 

11 ounces

Dimensions :

 

5.5 x 0.55 x 8.5 inches