Events
Please join the Schomburg Shop as we host a trunk show with fashion and home decorating brand, Royal Jelly Harlem. Mother-daughter designers, Teta and Maya Gorgoni, will be be present the Schomburg Shop with a variety of unique pieces from RJH available for purchase.
.
The Makers
Maya, one half of the charming and stylish mother-daughter duo behind Royal Jelly Harlem and daughter of world renowned artist and photo-journalist Gianfranco Gorgoni, was born and raised in NYC. The other half of the design duo is mom, Teta Frye Gorgoni, who worked several years in the fashion industry as a stylist, editor and boutique owner. This exposure and her artistic, bohemian pedigree has led her to design aesthetic.
The Work
Royal Jelly Harlem is an African-inspired clothing and home decorating line founded in February 2011 by mother-daughter duo Teta and Maya Gorgoni. After many trips to West and South Africa, they were inspired by the artistry of the printed fabrics. These fabrics inspired an exciting new line of fashion and home décor that would become Royal Jelly Harlem.
All of RJH products are assembled and produced in NYC and proudly have 'Made in USA' on their labels.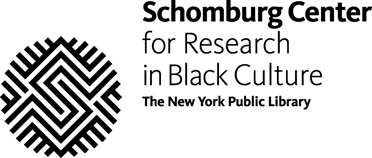 Date And Time
Sat, March 23rd
1:00 PM – 6:00 PM EST
Location
Schomburg Center for Research in Black Culture
515 Malcolm X Boulevard
New York, NY 10037